The Goetz Family
Luke Goetz – Owner/President. Luke is a graduate of Washington Township Schools and Purdue University. With a background in agriculture, Luke's work ethic and "can do" attitude have enabled him to grow his businesses to what they are today. Luke oversees the day-to-day operations of all his businesses as well as being the sales manager for the family owned seed operation, Wyckoff Hybrids, and a dealer for Zimmatic irrigation systems. Luke stays very busy with all of the different hats that he wears, but is always available when a customer has a concern. Luke and his wife Michelle have two sons and six daughters. In his spare time (which there isn't much of) Luke enjoys boating, skiing, and golf.
Michelle Goetz – Secretary/Treasurer. Luke's wife, Michelle is the driving force behind Goetz Landscaping. Michelle stays at home with her 8 children. She can be seen around the farm working in the yard, playing with the kids, or bringing treats out to the guys. In the little time she finds for herself, Michelle can be seen jogging up and down the backroads of Washington Township as she is an avid runner.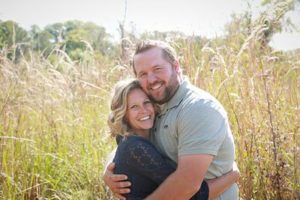 Brian Lautenbach – Manager. Brian is a graduate of Whiteland Community High School and Purdue University. Married to Luke's twin sister, "Nellie", Brian is Luke's brother-in-law and oversees all of the landscape operations as well as landscape and hardscape design, and estimating. Brian takes great pride in the impression his work makes on a property and enjoys leaving a property looking better than when he arrived. Brian has been at Goetz Landscaping since March of 2009, and was previously employed at The Brickman Group in Indianapolis. Brian and his wife, Janelle, live near Wanatah and have two boys and one girl.  In his spare time, Brian enjoys spending time with his family and following Purdue basketball.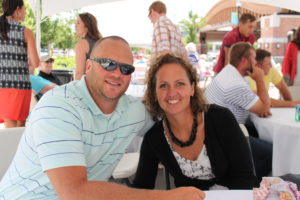 Ralph Fifield – Operations/HR. A Washington Township graduate, Ralph "Red" Fifield attended Purdue North Central and received further education in turf science through Purdue. Before getting involved in trucking, Ralph was a golf course superintendent. Starting with Goetz Irrigation/Goetz Landscaping in the fall of 2012, he was brought on board to oversee the daily operations and logistics for both companies and has also taken on some of the HR duties. Ralph oversees maintenance operations for Goetz Landscaping including mowing, pruning, and snow removal.  Ralph is married and enjoys spending time outdoors, golfing, fishing, hunting, and watching his two boys play sports.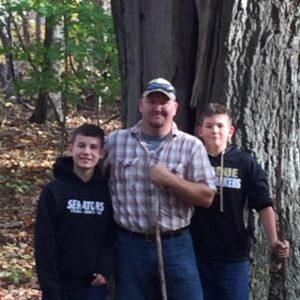 Ben Goetz – Mechanic/Shop Manager. Although not officially an employee of Goetz Landscaping, "Binky" is an integral part of the business.  Ben has been self-employed as a mechanic for the last seven years. Previously, he was a full time mechanic at H&P Sales in Valparaiso. A full service mechanic, Ben has been known to work on anything and everything, and having him close by has been a huge benefit for everyone here. Call him anytime you need an honest mechanic (916-4184) or just say "hi" next time you come by to visit. Ben and his wife Leah live near Westville and have a son and three daughters.